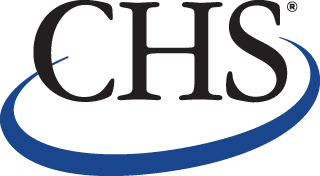 Job Information
CHS Inc.

Park City Grill Cook- Full Time

in

Park City

,

Montana
12050BR
Posting Title:
Park City Grill Cook- Full Time
Job Posting:
CHS has an exciting opportunity in our Cenex Zip Trip group. We are looking for a Cook to provide a quality customer experience at our Park City Grill. You must have excellent interpersonal and communication skills.
You will:
Prep food for cooking.

Prepare/cook food according to customer orders.

Ensure all orders are accurate, plated appropriately and served in a timely manner.

Work closely with restaurant management to immediately address all customer concerns.

Confirm orders with the Server whenever a clarification is requested.

Cleaning kitchen/prep area to health code standards and instructed by restaurant management.

Maintain and promote a strong safety culture and follow all safety policies, procedures and regulations. Identify and communicate workplace hazards and correct or seek assistance in correcting unsafe actions or conditions.
Basic Qualifications: (required)
Ability to work a variety of shifts
Preferred Qualifications: (desired)
High school diploma or GED

Line cook experience
Auto req ID:
12050BR
:
CHS is a diversified Fortune 100 company providing essential grain, food and energy resources to businesses and consumers. CHS is a cooperative system owned by farmers, ranchers and their local cooperatives from the Great Lakes to the Pacific Northwest and from the Canadian border to Texas. Cenex®, the energy brand of CHS is dedicated to bringing solutions to market that meet a broad range of needs. We fuel cars and buses, keep farm equipment and fleets running smoothly, and heat homes across the country. It's a brand that's rapidly gaining popularity across America with 1,400 convenience stores, including our Cenex Zip Trip stores, expanding list of propane retailers and our innovative lubricants and alternative fuels. CHS is an Equal Opportunity, Affirmative Action, Minority, Female, Veteran, Disability, Gender Identity, and Sexual Orientation employer.
CHS Cenex® offers a competitive total compensation package. Benefits include: Health, Dental, Vision, Hearing, Life Insurance, Health and Day Care Savings Accounts, Paid Vacation , 401K, Company Funded Pension, Profit Sharing, Long and Short Term Disability, Tuition reimbursement, and Adoption assistance. This position will have opportunity for growth.
Minimum Years of Experience Required:
0
City:
Park City
Division:
PZ - Energy-Zip Trip Conv Stores
State/Province:
Montana
Minimum Education Required:
No Education
Employment Status:
ACTIVE FULL TIME
Career Type:
Retail / Convenience Store