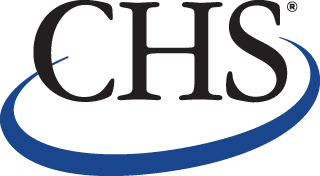 Job Information
CHS Inc.

FT Warehouse Worker

in

AUBURN

,

Washington
16030BR
Posting Title:
FT Warehouse Worker
Job Posting:
CHS Northwest has an exciting opportunity at our Auburn, WA location. We are looking for a FT Warehouse Worker to safely and efficiently perform the job functions of loading/unloading trailers, moving pallets of product, palletizing bags, picking orders, completing documentation and cleaning in the warehouse. You must have excellent communication skills, both verbal and written, be self-motivated and work well in a team setting with an emphasis on safety.
CHS Offers:
Competitive Hourly Rate

Benefit eligible employees receive:

Medical, Dental, Vision & Life Insurance + Long & Short-Term Disability

Paid Holidays + Paid Time Off (Vacation & Sick Pay)

Retirement Benefits - 401K with Company Match & Company Funded Pension

Profit Sharing
You will:
Provide excellent customer service; work with internal and external customers in a courteous and professional manner.

Conduct sales and sales delivery.

Perform cashier responsibilities including accepting payments and issuing receipts.

Order merchandise, stock shelves, and track inventory to ensure a well-kept and stocked store.

Complete facilities maintenance and general cleaning.

Manage the promotions calendar, identify new promotions, and create communications.

Perform all job functions within the warehouse including working outdoors.

Maintain a safe and clean work environment by keeping shelves, pallet area and workstations neat/clean and complying with procedures, rules and regulations.

Complete shipping, receiving and inspection documents neatly and accurately.

Assist in training new employees.

Manage product inventory and follow first in-first out shipping and rotation principles.

Operate a fork lift.

Bottle filling operations for propane.

Maintain and promote a strong safety culture and follow all safety policies, procedures and regulations. Identify and communicate workplace hazards and correct or seek assistance in correcting unsafe actions or conditions.
Basic Qualifications: (required)
High school diploma or GED

Forklift & CETP Propane certification or ability to obtain forklift & CETP propane certification

Must be able to perform simple math problems related to order counts and inventory management

Must be able to meet certain physical requirements including standing, squatting, bending and lifting up to 50 lbs. repeatedly

Must be able to wear PPE

Must pass pre-employment drug screen

Must pass pre-employment background check
Auto req ID:
16030BR
:
CHS offers a competitive total compensation package. Benefits include: Health, Dental, Vision, Hearing, Life Insurance, Health and Day Care Savings Accounts, Paid Vacation , 401K, Company Funded Pension, Profit Sharing, Long and Short Term Disability, Tuition reimbursement, and Adoption assistance. This position will have opportunity for growth.
CHS Inc. is a leading global agribusiness owned by farmers, ranchers and cooperatives across the United States. Diversified in energy, grains and foods, CHS is committed to helping its customers, farmer-owners and other stakeholders grow their businesses through its domestic and global operations. CHS supplies energy, crop nutrients, grain marketing services, animal feed, food and food ingredients, along with insurance, financial and risk management services. The company operates petroleum refineries/pipelines and manufactures, markets and distributes Cenex® brand refined fuels, lubricants, propane and renewable energy products. CHS is an Equal Opportunity, Affirmative Action, Minority, Female, Veteran, Disability, Gender Identity, Sexual Orientation employer. All qualified applicants will receive consideration for employment without regard to race, color, religion, sex, sexual orientation, gender identity, national origin, disability, veteran status.
The CHS Talent Acquisition Team supports recruitment for positions within CHS as well as finding opportunities for candidates within our robust network of member cooperatives. By submitting an application for any position, you give CHS permission to review your application and contact you to discuss opportunities within our member cooperatives. To explore current openings within our member cooperatives, please click here. at http://chsmembercooperative.catsone.com/careers/
Minimum Years of Experience Required:
0
City:
AUBURN
Division:
LE - Ag Business Country Ops
State/Province:
Washington
Minimum Education Required:
GED / High School Diploma
Employment Status:
ACTIVE FULL TIME
Career Type:
Supply Chain and Logistics